How it works.
Place a Bet
Want to be rewarded for betting without even winning?! Well… you can! With Bet9ja Rewards we reward our most loyal customers just for taking part and placing bets.
Earn points
Bet more, earn more.… It's as simple as that! Points earned are dependent on amount staked, number of selections and number of bets placed. You don't even have to opt in – you are already taking part!
Claim Prizes
Cash rewards are on offer throughout the month. The higher your rank and the more you bet, the more you can earn! It's one of our many ways of saying thank you for choosing the best betting company in Nigeria!
Bet9ja Rewards Program- Rules

Bet more, get more.
Bet9ja Rewards is one of our many ways of saying thank you for choosing the best betting company in Nigeria, where you can earn player points and bonus cash rewards for real money gaming activity on sport & casino. The more you play, the more cash reward bonuses you will earn.
Win or lose, sportsbook and casino bets you place will be converted into points. The amount of points you earn will depend on a few things: number of bets placed, number of selections and amount staked.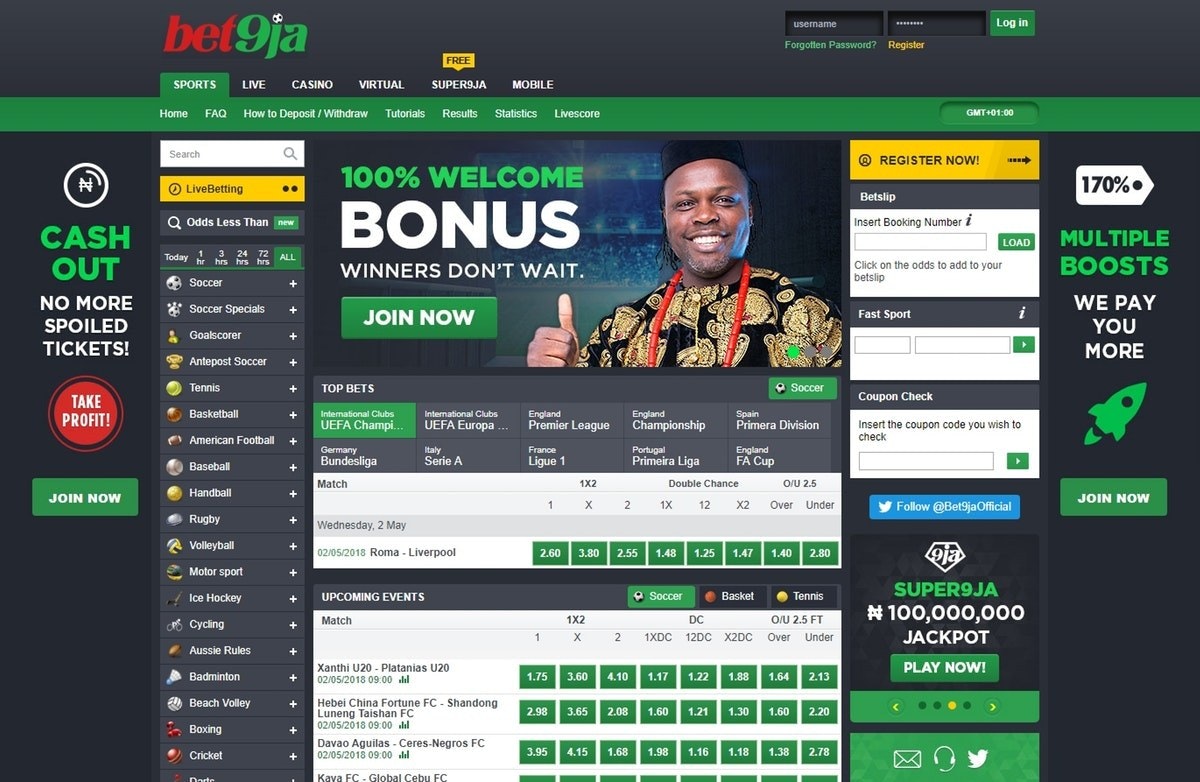 No matter the result of the bets you place, you will earn points.
You start receiving your rewards points as soon as you place your first eligible bet. Bet9ja Rewards has two factors; building your rank and achieving rewards. Both factors work with each other, where the higher your rank, the faster you will earn cash rewards for your loyalty.
Part 1: Your Rank
All the qualifying bets you place will result in points which in turn contribute to your rank
The higher your rank, the higher your points multiplier. This then gives you the ability to accumulate points faster.
You have 1 calendar month to collect as many points as possible towards your rank by placing any bet on sportsbook & casino markets.
At the end of each calendar month, the rank you achieve will be the rank you start on for the following month. Your ranking points are not cumulative and will be reset to zero if you do not achieve the necessary number of points to maintain your rank or higher number of points to move to the next rank.
Points you earn towards your rank will also go towards your cash reward bonuses – the higher your rank, the faster you will earn them.
Rank benefits (Multiplier) and progression (points required to rank up) are:
| | | |
| --- | --- | --- |
| Rank | Multiplier | Points Required |
| Blue | 1X | Starting Rank |
| Green | 1.5X | 10,000 |
| Bronze | 2X | 20,000 |
| Silver | 2.5X | 50,000 |
| Gold | 3X | 100,000 |
| Platinum | 3.5X | 250,000 |
| Diamond | 4X | 1,000,000 |
For example;
A player earns 14,000 points in September so will start with the Green rank in October. Although the player is Green rank for October, their points total towards the next rank will reset to 0 and they will have to collect at least 10,000 points again to maintain the Green rank for November. However, unlike the previous month, their multiplier will now be 1.5, rather than simply 1. This allows them to accumulate points quicker. The rank reached is not kept permanently and is only applicable the month after the rank status is earned.